Almost nothing feels cozier than layering a comfy cardigan on top of a good outfit. And sometimes feeling cozy is more important than anything! But at other times, you may want to feel comfortable and warm and still look chic and put together. Cardigans are a classic wardrobe piece that hit a peak during the 90s and have had resurgences sporadically through the past two decades. They were so popular during that decade that it may have seemed like fashionistas purchased wholesale women's cardigans to keep up with their fashion demands.
However, not all cardigans are created equally. Some cardigans are made from thinner cashmere cropped or hit right at the hip. These cardigans are easy to dress up and down. They can be slimming if fitted correctly and add a fun layer to an outfit. Some cardigan styles that have made a resurgence in the past few years were a staple in the 90s - oversized, thick, and long cardigans. These were worn with all sorts of outfits and were extremely popular. And there is no question why they have returned - they are so comfortable, warm, and cozy. But oversized cardigans can add volume to an outfit. Some may call this look "frumpy." If that is the look you are going for, by all means, continue! Everyone has different tastes in style. But if you want to wear a comfortable cardigan and not add an extreme amount of volume to your outfit, check out the ideas below:
Oversized Cardigan with Jeans and a T-Shirt
Oversized cardigans add volume to your outfit, so if you want to wear one, you need to ensure the other components of your outfit do not as well. A classic outfit like slim-legged pants or skinny jeans with a fitted t-shirt is a great way to wear an oversized cardigan in a flattering way. You still get comfortable wearing the oversized piece, but the jeans and the t-shirt pop through the cardigan and show off some of your figures.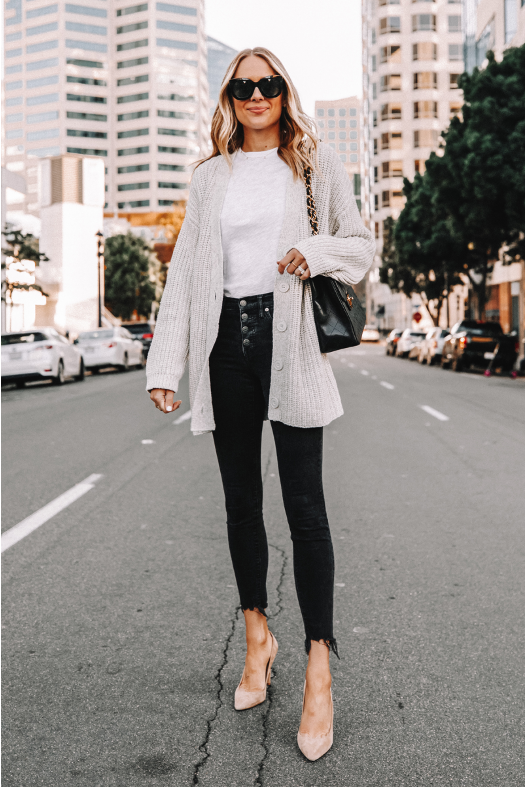 Tuck into High-Waisted Pants or a SkirtIt may seem counterintuitive to tuck in a cardigan to pants or other bottoms, but it can look really chic. It also lets you keep your waistline and does not hide the rest of your figure. This is a great way to look put together but not as though you're trying too hard. There are so many different ways to put together a look like this; you may want to get your hands on wholesale cardigan sweaters! You can tuck the entire cardigan into the waist of your jeans or skirt or just do a front or french tuck!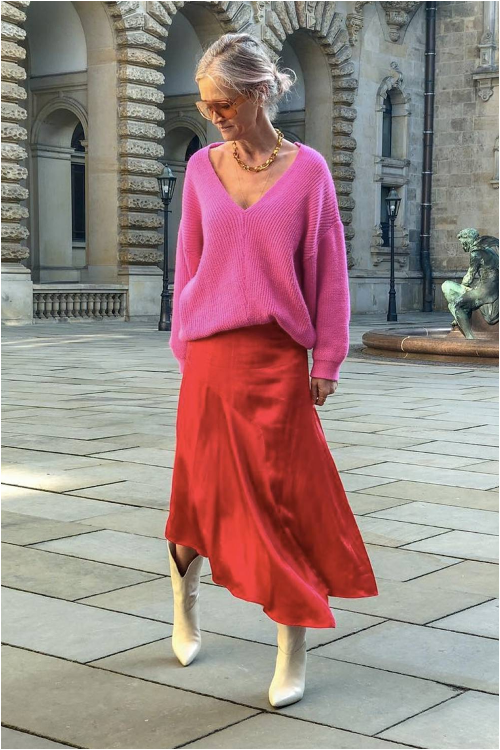 Belt Your Cardi with a Cute Belt and Skirt
Belts! Belts are the best way to take anything that may look ever-so-slightly frumpy and turn it into an ensemble that shows off what you want. Grab a cute skirt, tuck in the cardigan and belt it at the smallest part of your waist! You could also leave the cardigan untucked for a more laid-back look!